Olde Tyme Arts and Crafts
Historic Craft Kits ~ Artwork ~ Books
It is our mission to promote the education and appreciation of handmade items and interpretive art. We are dedicated to preserving the arts and crafts that are a part of our heritage.

On path of Civil War skirmish line.
Heritage Village Largo, Fl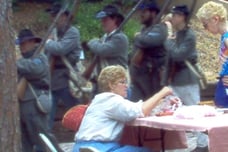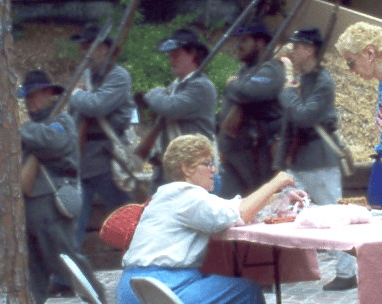 Quilt viewing in historic building.
Mystic Seaport, CT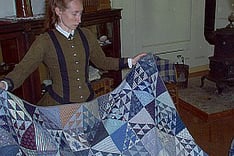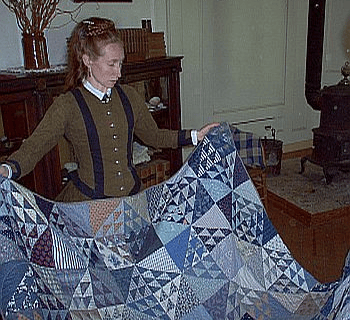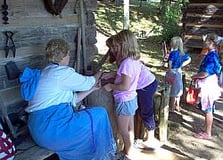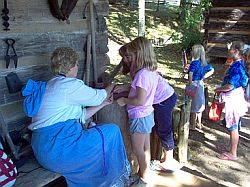 Garry's painting used for interpretive plaque.
Butterfly Garden. Historic Spanish Pt. Osprey, FL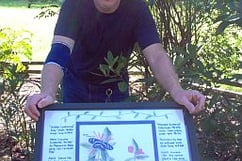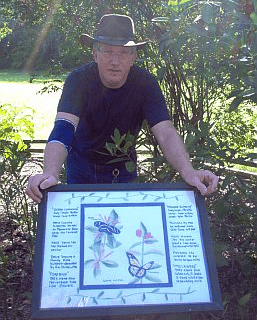 Origami paper folding with kids
Bonnie's Art Gallery Matlacha, FL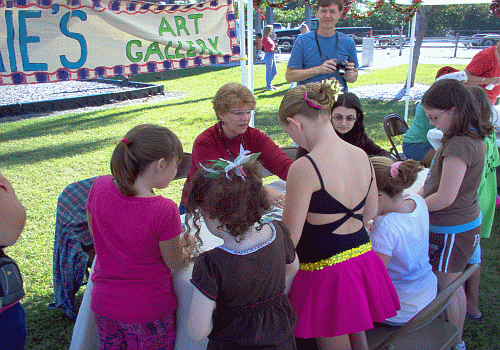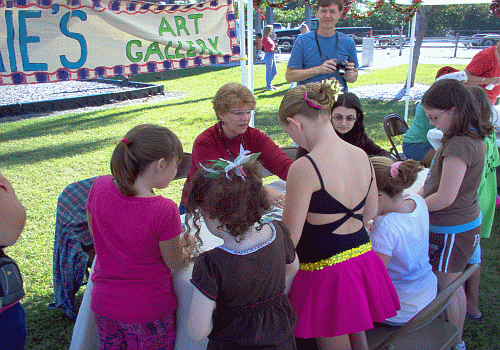 Teaching a new friend rug making.
Cracker Country General Store Fl St Fair


Activities and history for Student Day.
Collier County Museum Naples, FL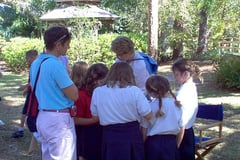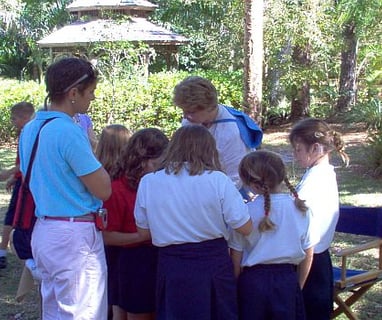 Weaving lesson using weaving sticks.
Pioneer Days - Bidwell House Sarasota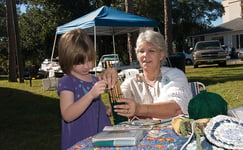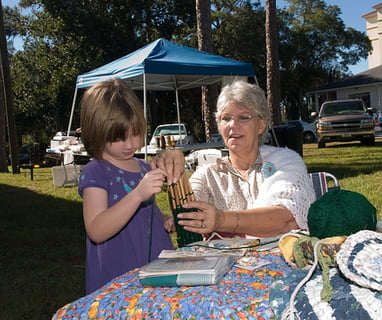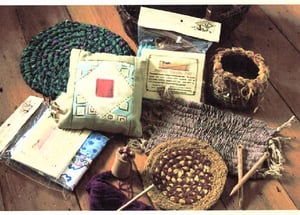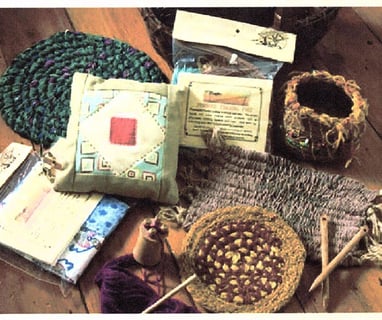 Museum of Appalachia Homecoming
Great Smoky Mts Clinton, TN
We are eco-friendly and care about sustainability. Whenever possible we reduce, reuse and recycle. As well as look to source natural, sustainable, and quality materials.
Olde Tyme Arts and Crafts is a company created out of a passion for preserving history through art, crafts and education.